Our holistic approach – business | wellbeing | social impact.
Are you a Mumpreneur? I am, with two amazing kids, 10 and 14. I am extraordinarily passionate about my work too.  It is sometimes rocket science to make it – family, health and passion, all work. Do you feel that deep urge to start your own business, but you find it challenging to take the next step? Great that we have met, because I know you have the power to do it and I am happy to help you activate it. Join the movement to enjoy entrepreneurship in its holistic form where your wellbeing and social impact is the core. GET THE TOOLS TO BUILD A BUSINESS AND LIFE THAT YOU LOVE. BECAUSE YOU CAN.
Ideas
Change the game!
No matter how extraordinary you might believe your idea is, if you do not start, you would not know. The world needs your idea. Check out my weekly blog to get inspired and launch start your idea. Do not miss out on my daily post on instagram. Follow @iamjoadre to stay on board.
Enjoy life
You have just one life. Live it!
Healthy minds create healthy businesses. "Even the eagle comes to the tree top to rest".. African proverb. I was the definition of a workaholic mum until it happened. Thank God I transformed my life just right on time. And now, I get to accomplish even more than before. It's not how hard, but how smart. Life first!
Your cause
Bring value to your community!
I have found my cause. I want to help prevent human trafficking. Every human being deserves to enjoy life in freedom. You can find your cause and create a strong positive impact in your community through your business. Creating value in your community is a tool to you can use to build your idea. Let us show you how.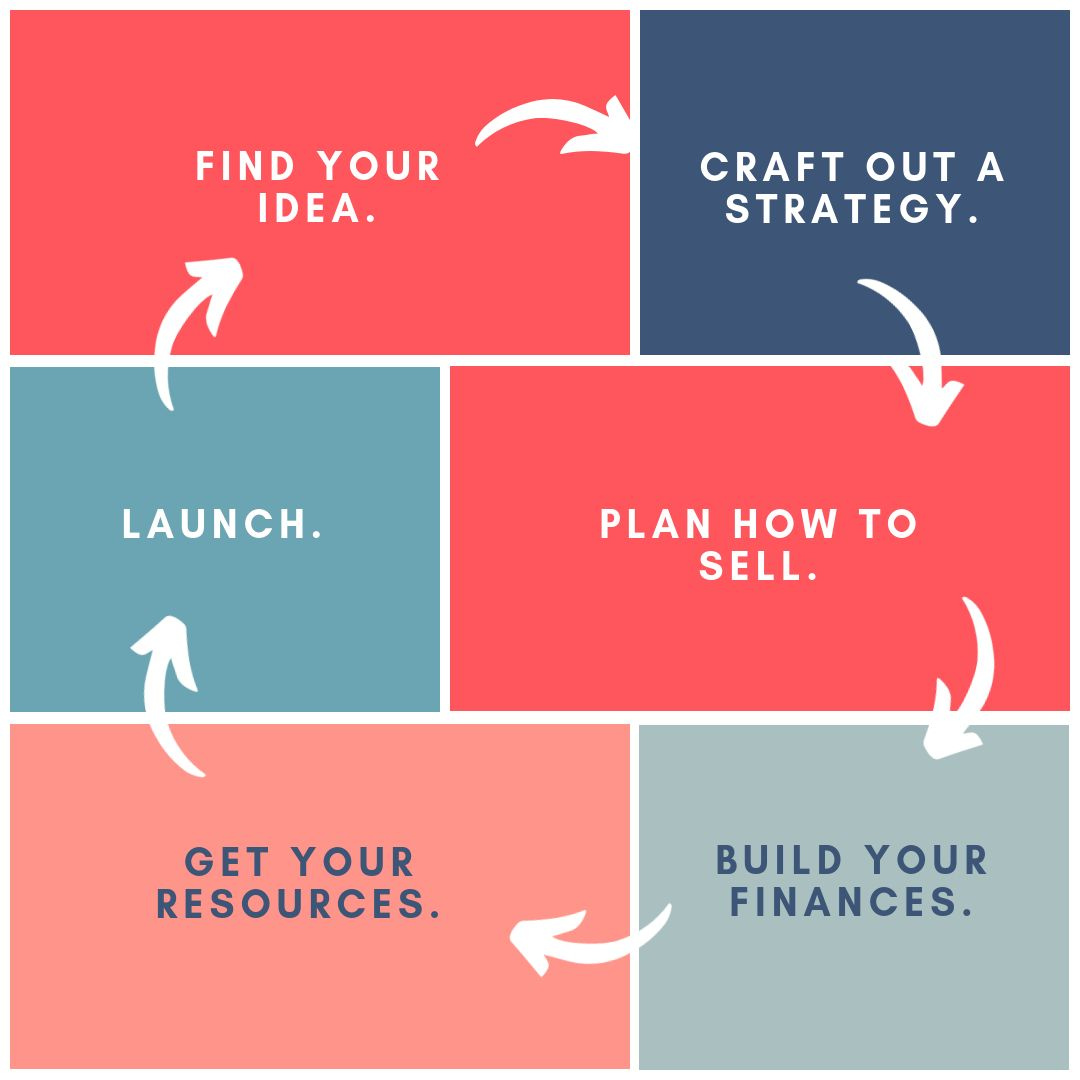 With the program, our vision is to build the new generation African entrepreneur who is holistic in action to develop a sustainable and profitable business or idea. Very often, the challenges prevent us from seeing opportunities. You might want to start a business but you have no clue about how to begin to develop the idea. This workbook is here to work you through the process of developing your idea.
Enrol now >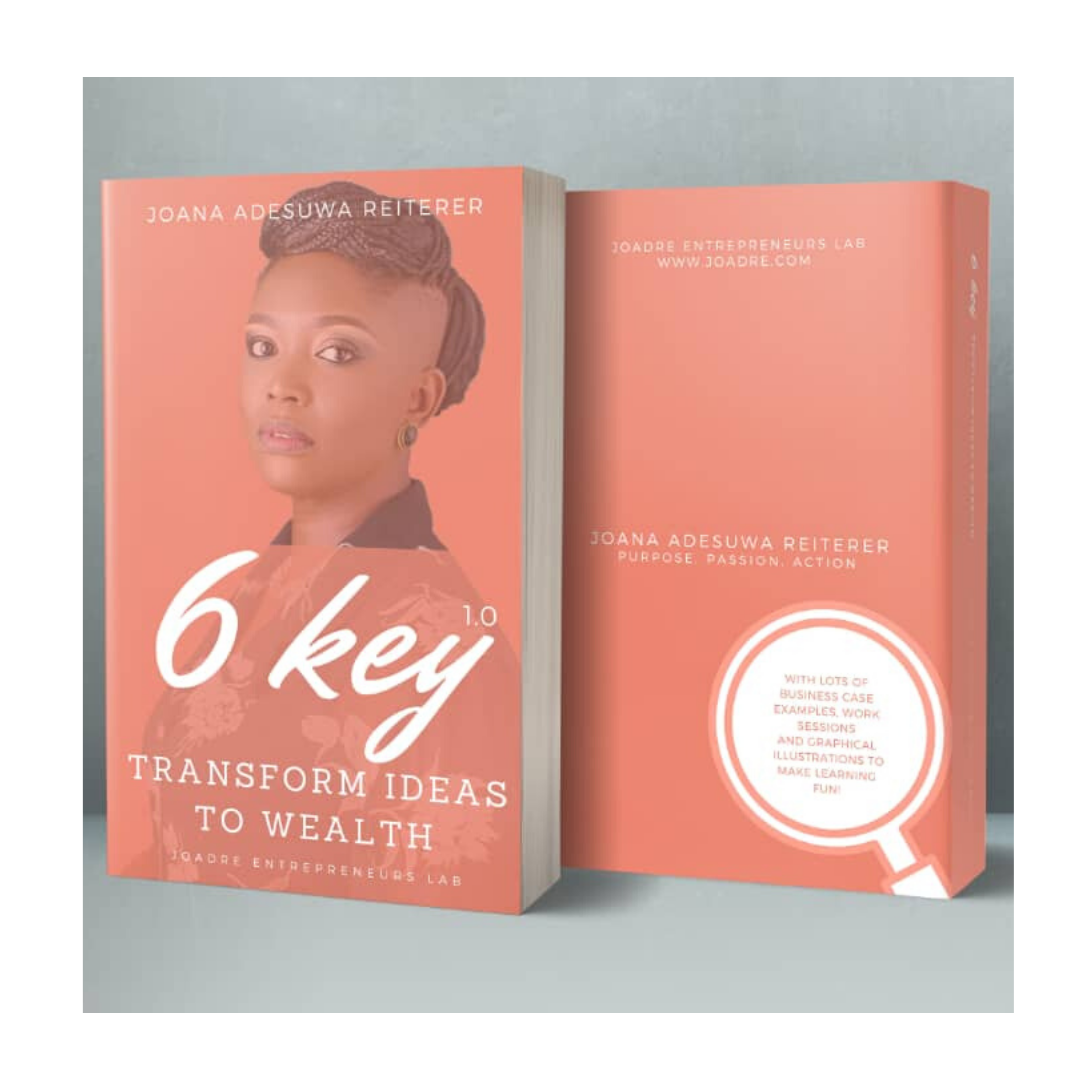 Audio version coming soon.
We are currently recording the audio version, so make sure to subscribe beneath for our newsletter to know when we relase it.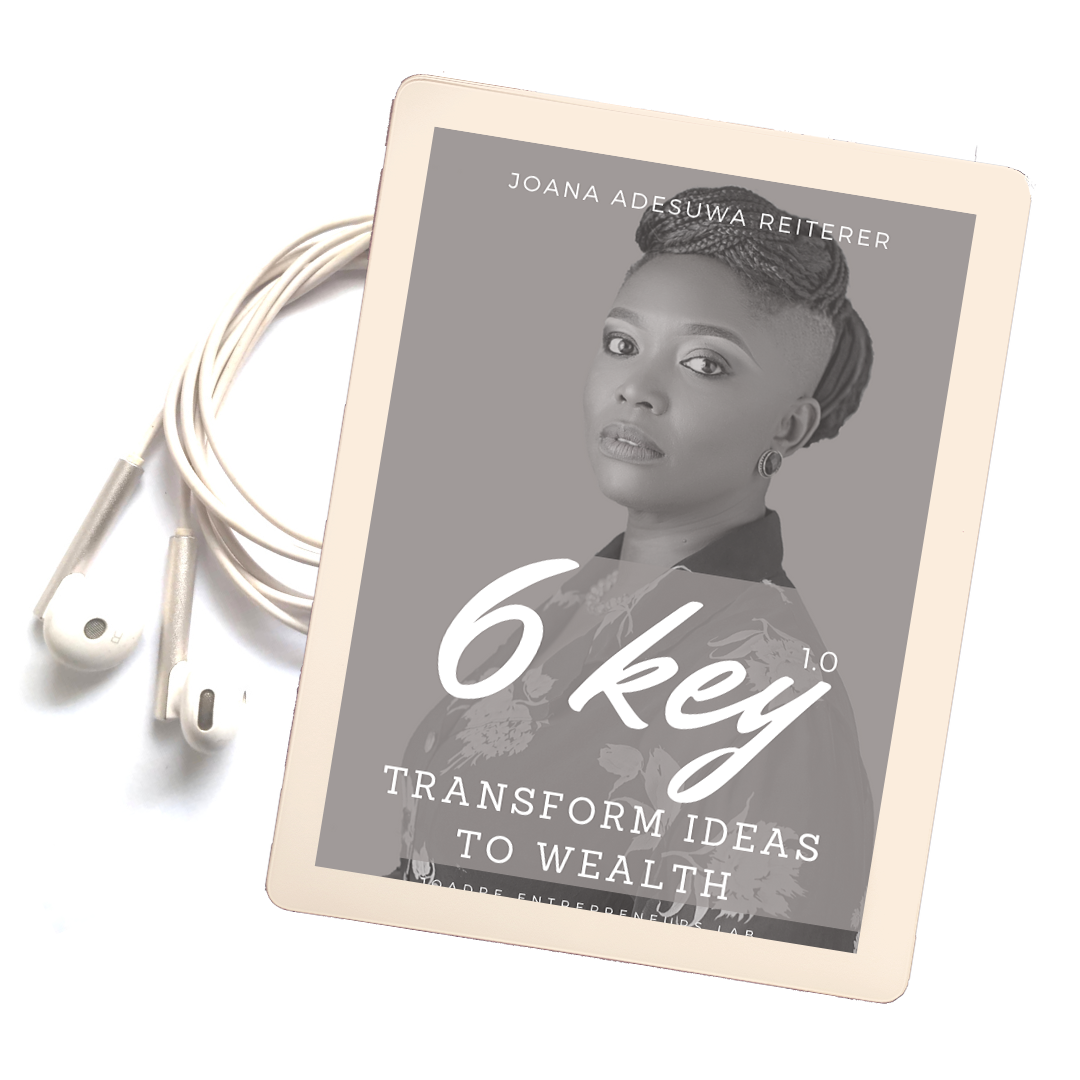 Empowering African SME
Within our program, we have diverse incentives to support African SMEs like our producer contracts offering tailors deals to produce for European companies or our our services for larger African companies to access grants to scale thier business.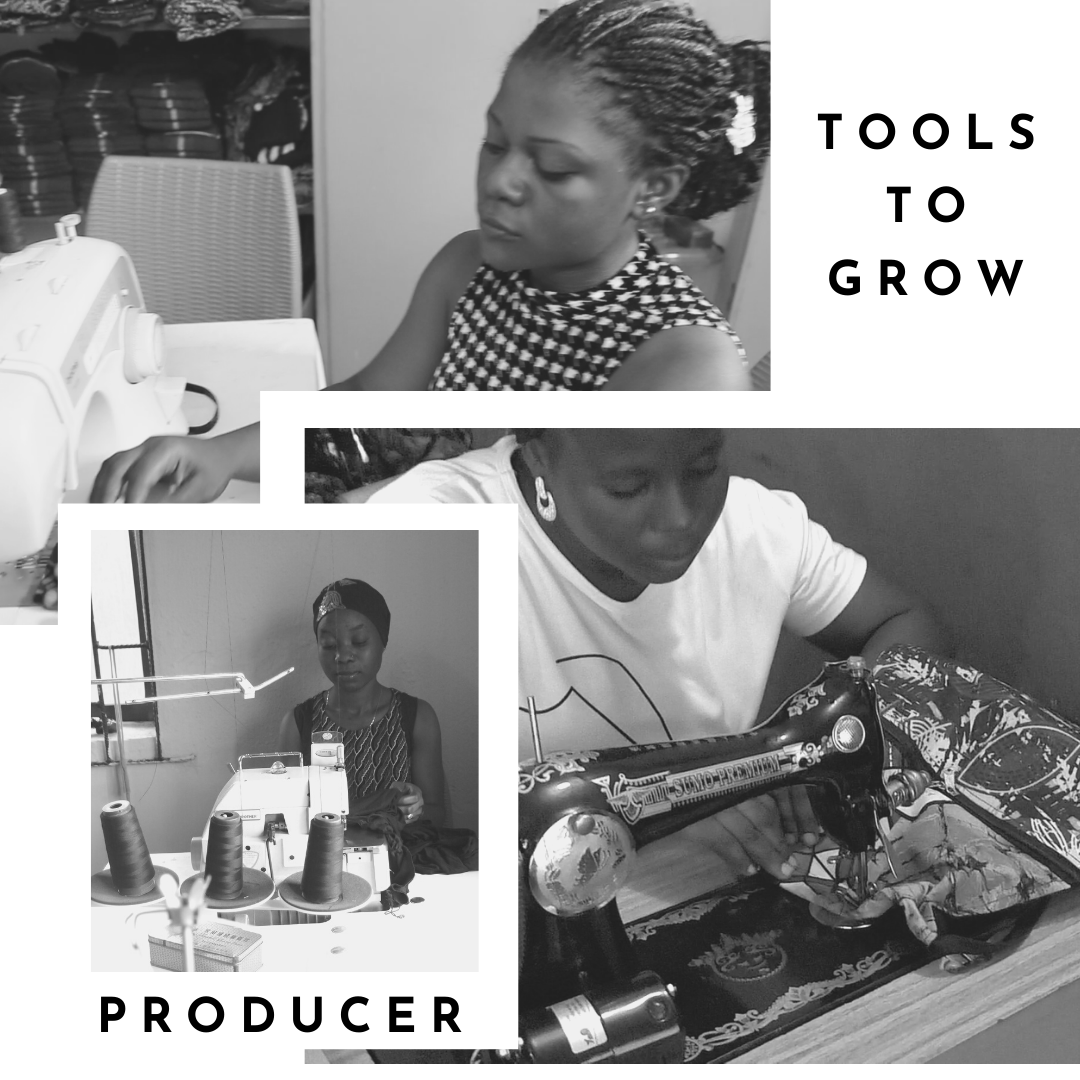 The 6 key Workbook changed my life forever and helped my stop the limiting beliefs I had about myself. Reading the book has given a step-by-step guide on how to transform my ideas to reality. The book is my business bible.
Even as a trained tailor in Lagos, I didn't know how to design fashion, draft patterns or run a production. Since I joined Joadre training in 2018, I have learned so many new skills and more.  Its indeed a big privilege for me.
I appreciate that I have been given me the opportunity to discover hidden skills and gain more experience in building my business. My products are now sold in Europe. It is amazing!
Shop Joadre sustainable fashion products from our members
Find more products made by our students
African inspired and sustainable fashion products, ready to be shipped worldwide.