[:en]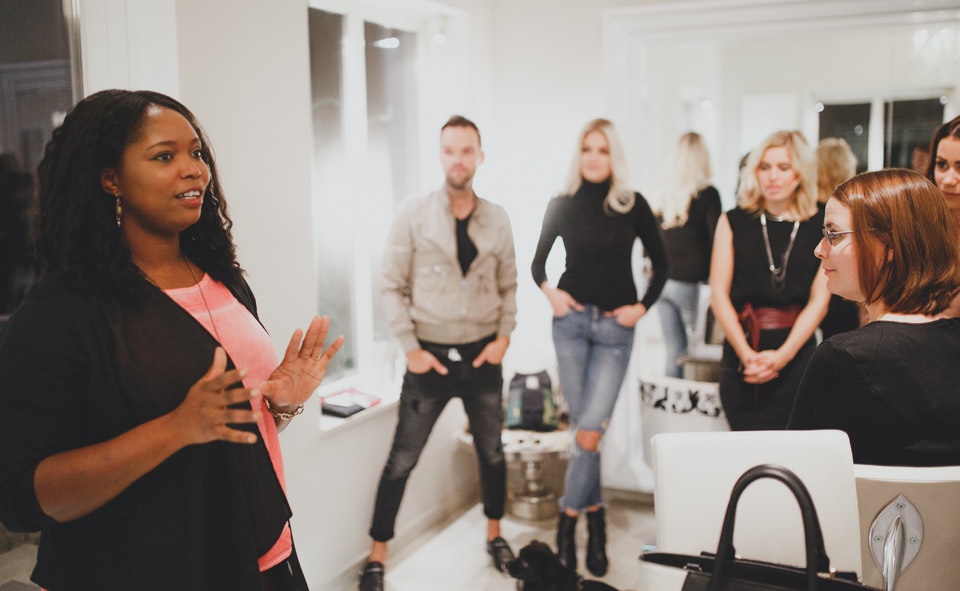 Ambassador programme  
Join our ambassador programme and help us raise awareness gains human trafficking. Why? Joadres mission to prevent this violence from happening can only be possible if you help us spread the word, if you introduce our product stop your friends. Being a Joadre ambassador offers you flexible ways to create value, raise awareness and offer fairly produced unique products to your friends, neighbours and colleagues. All you need to do now is decide how you want to start. You can either host a home party, a jam session, a bash, a cocktail event, a lecture, an awareness workshop, a pop-up with our products at fairs or you can use your special affiliate link to promote us on the web. Our program team will guide you through and provide all the necessary materials, information and products you need. If you feel moved to take action, please write us using network@joadre.com or you can download our app – HubCouture and chat with us > @joadre there directly.
Joana in Salzburg @ Sarahs event.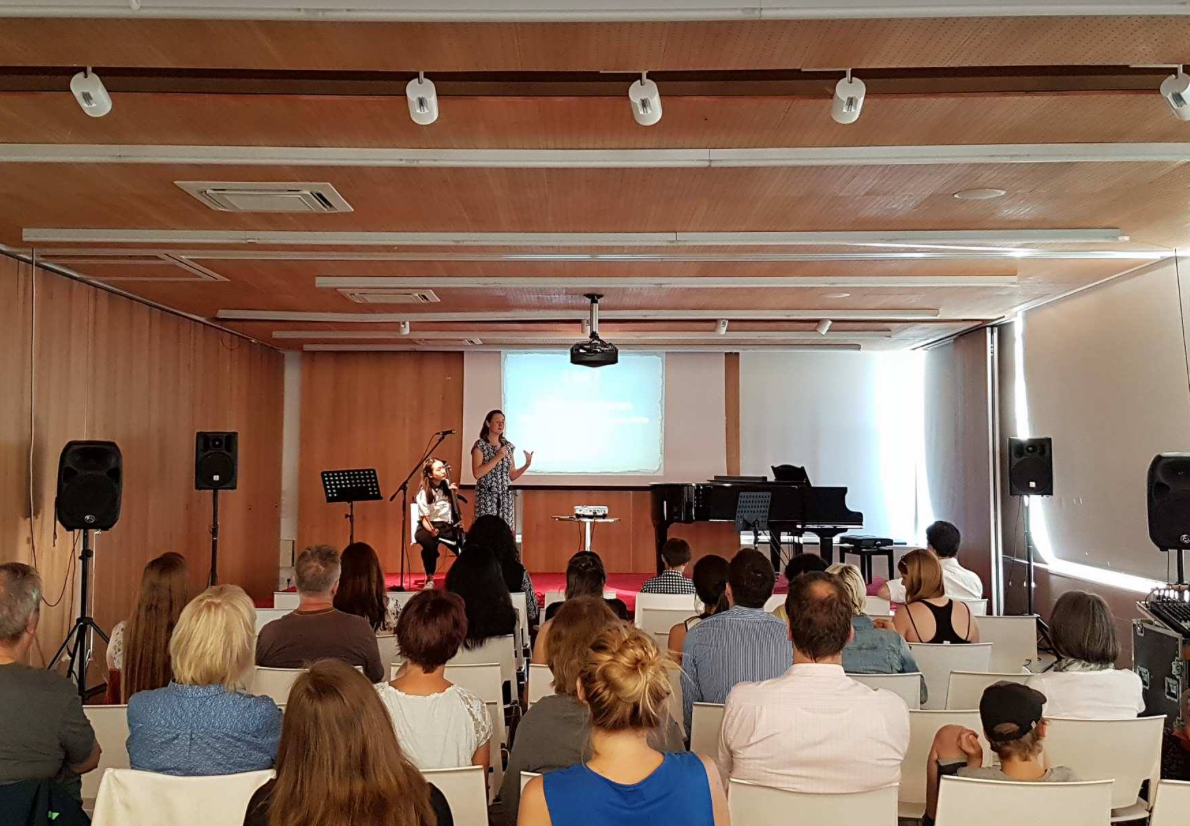 About human trafficking. Why people fall victim!
Human trafficking is a global problem affecting almost every county of the world. People in search of better future prospects, but without adequate migration opportunities often become trafficked and exposed to dangerous migration routes. When trafficked and/or smuggled victims arrive Europe, they become asylum seekers exposed to harsh living conditions again, almost with no rights in Europe. Ashamed about their situation in Europe, they do not reveal the reality for them in Europe. Human trafficking is fuelled by poverty, unemployment in the country of origin and lack of awareness on both origin and destination countries. On the other hand, the consistent demand for cheap and fast consume products, make many companies function without caring about the negative impact. Many young men and women have to work for less than 2 dollars a day, just to be able to survive in the very competitive global economy. With so little money earned, they have almost no chance to send their children to school, let alone be independent and start off their won business. We want this circle of economy to stop, so that more and more vulnerable group can become equal and empowered. So that there can be more sustainable employment. For this simple reason, we all need to join efforts together. We need to increase awareness amounts our family member, our work colleagues, our children, our friends, our social network. We need to remind everybody to be counties about what they consume and to care about the lives of the people making their daily products. That is the simple reason behind, our creating this page, so that we can support your effort to raise awareness.  if you want to organise an awareness raising gathering. please use the form on the left.
Speaking and lectures against human trafficking. 
Our 30 minutes session would bring your audience closer to understand the plights of victims of human trafficking. Also to reflect about whose responsibility it is to stop this global problem from happening. with image materials, the audience can identify with the situations and also get warmed up to take one action on the spot. The lecture tour is currently for free as far as we have our pop-up on spot. We will bring all the needed information material, promote the even on our social media if guest are allowed, but also report about the impact after the event.
Use this form to make a lecture request.
[contact_bank form_id=8 show_title=false show_desc=false]
Programme, speaker & 5 facts!
About speaker: Brief Biography, Joana Adesuwa Reiterer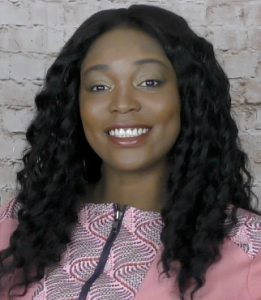 Born May 1981, Joana Adesuwa Reiterer started her own boutique with in-house collections at the age of 19, and organized fashion events in the entertainment and film industry in Nigeria, alongside studying polymer technology and acting. In 2003 she moved to Austria. In August 2006 after her personal encounter with the problem of human trafficking, she founded a civil society organization NGO EXIT with the aim to combat trafficking in women from Africa. As a key engagement against trafficking, Joana initiated series of awareness raising projects and launched campaigns across german speaking Europe.  Together with the United Nations On Drugs and Crime UNODC, and the International Organization for Migration IOM, The Nawa Festival to raise awareness in Nigeria and in 6 EU counties was organised in 2011.  Considering the cultural advantage she has as a Nigerian migrant, Joana dedicated hours of counselling supporting Nigerian victims in Austria, Germany and Switzerland. Besides her work at NGO EXIT, she has produced several short films, released two books, acted in the UN role play in vienna and New york, initiated series of media reports and went on a speaking-Lecture tour talking about the plights of victims of trafficking. In 2014, Joana launched a fashion project, Joadre to empower tailors in trafficking affected regions. Currently, her company Joadre has developed into a platform to empower entrepreneurs in trafficking affected region to launch their own business with the aim to create more jobs for vulnerable groups. Joana has received several awards and nominations for her commitment to promote women's rights and build sustainable business model.
Programme: 30 minutes lecture package
2 minute – Welcome statement, introduction and overview

3 minutes – Personal story with Joana Adesuwa Reiterer.

5 minutes – Short reading from book "Ware Frau" (German or english), portraying a story of a victim (Film and photo slides at the background to give an impression of the story).

5 minutes – Our journey, whose responsibility is it?

5 minutes – Presenting Joadre business programmes. (Film and photo slides at the background to give an impression)

10 minutes – Time for question and answers. 

Closing remarks.

Free giveaways – awareness dvd, information material. 

Joadre pull string popup – possibility to purchase products made by vulnerable individuals.
5  FACTS TO KNOW ABOUT.
Between 2013 to 2014, 15,846 people were registered as victims of human trafficking in the EU alone. 76% of the registered victims were women.
67% were victims of sexual exploitation and only 5 % were men. 95% were women and girls!
From January-September 2015, 4,371  women and girls were trafficked from Nigeria, through Libya to europe.
Outside the EU, most Victims come from Nigeria, Albania, China, Morocco, Vietnam.
EU victims mostly come from The Netherlands, Bulgaria, Hungary, Poland, Romania
(Source – European union report on the progress made in the fight against trafficking in human beings (2016). Download link.)
Quick education on human trafficking.
FACTS YOU NEED TO KNOW ABOUT!
[:de]

Botschafter Programm
Trete unserem Botschafter Programm bei und unterstützte uns, über Menschenhandel aufzuklären. Warum? Unsere Mission Menschenhandel zu verhindern ist nur möglich, wenn möglichst viele Menschen darüber Bescheid wissen. Wir bieten dir als BotschafterIn flexible Optionen an, dich zu engagieren, deine Freunde, Nachbarn und Familie aufzuklären und ihnen unsere fair hergestellten und einzigartigen Produkte anzubieten. Lass uns wissen, wie du starten willst. Willst du eine Homeparty, eine Jamsession, eine Cocktailparty, eine Lesung, ein Aufklärungsquote-Workshop oder doch lieber ein Pop-up Store organisieren? Vielleicht bist du nicht nur ein Organisationstalent, sondern auch noch ein IT-Liebhaber. Dann kannst du auch deine Botschafter-ID nutzen und uns im Web vernetzen. Unser Team freut sich, dich durch den Prozess zu leiten und stattet dich mit dem nötigen Material von Infobroschüren bis zu den Produkten aus. Wenn du dabei sein willst, schreibe uns auf network@joadre.com oder downloade unsere App HubCouture und schreibe uns direkt im Chat > @joadre.
Menschenhandel. Wie kommt es dazu? / Warum gibt es Menschenhandel?
Oft werden diesen Menschen von einem großen Schamgefühl über ihre unwürdige Situation in Europa begleitet, die sie ihren zurückgeblieben Verwandten und Freunden verbergen. Menschenhandel entsteht durch Armut, schlechte Arbeitschancen und durch einen Mangel an Bewusstsein über das Problem Menschenhandel in Flucht- sowie in Zielländern.
Auf der anderen Seite besteht eine große Nachfrage nach billiger Arbeit und Produkten in Europa, die von großen Firmen gestillt wird, ohne dass diese sich dem negativen impact ihrer Unternehmensstrategie stellen. Das hat zur Folge, dass viele junge Frauen und Männer unter 2 Dollar am Tag arbeiten müssen, nur um in der globalen und sehr kompetetiven Wirtschaft zu bestehen. Mit einem so geringen Einkommen fällt es vielen Familien schwer, ihre Kinder zur Schule zu schicken oder unabhängig genug zu sein, um ein eigenes Business zu gründen. Dieser Wirtschaftskreislauf muss durchbrochen werden und durch den Aufbau eines nachhaltigen Wirtschaftssystems muss gefährdeten Menschen eine Chance gegeben werden, an einer fairen globalen Wirtschaft als selbstbewusster und unabhängiger Teil zu partizipieren. Deshalb müssen wir gemeinsam dafür sorgen, dass wir uns bewusst darüber werden, weshalb es Menschenhandel gibt und das Europas Wirtschaft und unser Konsumverhalten ein Teil des Problems darstellen. Wir müssen uns und unseren Freunden, Familie, Kollegen, unserem gesamten sozialen Netzwerk bewusst machen, dass unsere tägliche Auswahl an billigen Waren auf die Kosten anderer Menschen geht. Das ist der Grund für diese Projektinitiativ und diese Vortragsreihe: wir haben uns zum Ziel gesetzt, Sie dabei zu unterstützen, Menschenhandel aufzuklären und ihn somit zu verhindern.
Wenn Sie aktiv werden wollen und unsere Vortragsreihe für Ihr Event buchen möchten, füllen Sie bitte linksstehendes Formular aus.
Vortragsreihe über Menschenhandel. 
Unser halbstündiger Vortrag bringt Ihrem Publikum die Ausmaße des menschlichen Leids, das Menschenhandel verursacht, näher und gibt Einblick in das globale Problem des Menschenhandels sowie bietet Lösungen und Möglichkeiten an, wie jeder einzelne sich dagegen engagieren kann. Denn bei wem liegt die Verantwortung, dieses globale Problem zu verhindern? Bei der Politik, bei der Wirtschaft, bei der Zivilgesellschaft, bei einem selbst? Mit einem spannenden Vortrag kombiniert mit Bild- und Videomaterial kann sich das Publikum in die Situation derer hineinversetzen, die von Menschenhandel betroffen sind und es werden Wege aufgezeigt, wie jeder von uns selbst aktiv gegen Menschenhandel werden kann.
Wir freuen uns, Sie auf diese halbstündige Reise mitzunehmen. Gerne auch gratis, wenn wir unseren Pop-up Store bei Ihrem Event präsentieren dürfen. Natürlich organisieren wir, wenn gewollt, die Promotion vor sowie nach Ihrem Event über unsere sozialen Medien.
5 Fakten über Menschenhandel.
Zwischen 2013 und 2014, 15.846 Menschen wurden alleine in der EU als Opfer von Menschenhandel registriert. 76% davon waren Frauen.
67% sind Opfer sexueller Ausbeutung, 5% davon waren Männer, 95% davon waren Frauen und Mädchen.
Zwischen Januar und September 2015 wurden 4.371 Frauen und Mädchen aus Nigeria über Lybien nach Europa gehandelt.
Außerhalb der EU sind die am meist betroffenen Länder Nigeria, Albanien, China, Marokko und Vietnam.
Innerhalb der EU kommen die meisten Opfer aus den Niederlanden, Bulgarien, Ungarn, Polen und Rumänien. (Quelle – European union report on the progress made in the fight against trafficking in human beings (2016). Download link.)
Programme, speaker & 5 facts!
Über die Vortragende Joana Adesuwa Reiterer.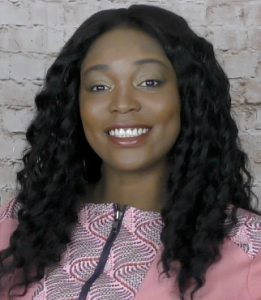 Die 1981 geborene Joana Adesuwa Reiterer hat bereits mit 19 Jahren, während ihres Studiums der Polymer-Technologie, ihre erste Boutique mit eigenem Modelabel in Nigeria aus eigenen finanziellen Mitteln eröffnet und zahlreiche Modeevents für die Film- und Entertainmentindustrie organisiert, in welcher sie auch selbst als Schauspielerin tätig war. Im Jahr 2003 verlegte sie ihren Lebensmittelpunkt nach Österreich, wo sie 3 Jahre später nach persönlicher Erfahrung mit dem Problem Menschenhandel die NGO Exit gründete mit dem Ziel den Handel mit afrikanischen Frauen zu bekämpfen. Als Schlüsselaktivität im Kampf gegen Menschenhandel initiierte Joana eine Reihe von Aufklärungskampagnen im gesamten deutschsprachigen Raum. In Kooperation mit der United Nations on Drug and Crome UNDOC und der International Organization for Migration IOM führte sie 2011 das NAWA Festival durch, das als Aufklärungskampagne in Nigeria sowie in weiteren 6 europäischen Ländern stattfand.
Joana widmete einen großen Teil ihrer Arbeit und Zeit Frauen, die in Österreich, Deutschland und der Schweiz Opfer von Menschenhändlern geworden sind, zu beraten und zu unterstützen, wobei sich ihre kulturelle Herkunft als wichtige Voraussetzung gezeigt hat. Neben ihrer Arbeit im Verein EXIT, produzierte sie mehrere Kurzfilme, veröffentlichte zwei Romane, war Teil eines von der UN organisierten Theaterstücks in Wien und New York, initiierte eine Reihe von Medienberichten sowie leitete eine auf ihren Büchern basierte Aufklärungstour im deutschsprachigen Raum – und das alles mit dem Ziel in Europa über Menschenhandel aufzuklären. Nach 10 Jahren im Vereinsbereich mit der Organisation EXIT, gründete sie 2014 das Sozialunternehmen Joadre mit dem Ziel Schneiderinnen in von Menschenhandel betroffenen Regionen eine bessere Zukunftsperspektive zu bieten. Joadre entwickelte sich von dieser Ausgangsidee zu einer Plattform, junge Unternehmer in betroffenen Regionen bei der Realisierung ihres eigenen Businesses zu unterstützen, um somit mehr Arbeitsplätze für gefährdete Menschen zu schaffen.

Joana wurde bereits mit vielen Preisen und Nominierungen für ihr Engagement, Menschenrechte zu fördern, geehrt.
Fakten, die man kennen muss!
1,2 Millionen Kinder werden durchschnittlich pro Jahr gehandelt (UNICEF)
500.000 Frauen werden jährlich in Europa zur Prostitution gezwungen (IOM)
100.000 nigerianische Frauen sind bereits Opfer von Menschnhändlern in Europa geworden (Ware Frau)
50-75% aller Prostituierten in Wien sind Opfer von Menschenhandel (OSCE)
Sexuelle Ausbeutung ist eines der lukrativsten Geschäfte in Europa (circa 2,5 Billionen Umsatz)
Circa 49% aller Opfer von Menschehandel sind erwachsene Frauen, 18% erwachsene Männer, 33% sind Kinder.
Circa 53% aller gehandelten Personen weltweit werden sexuell ausgebeutet.
Circa 79% aller gehandelte Frauen und Mädchen weltweit werden sexuell asugebeutet.
Weltweit, 83% aller betroffenen Männer und Jungs werden als Arbeitssklaven ausgebeutet.
In Europa, 69% aller betroffenen Männer und Jungs werden als Arbeitssklaven ausgebeutet.
[:]