Joadre Design-Lab.
Designing the future

Fabric DNA
Hand wooven fabric: Aso-oke is a combination of fine silk threads and precise craftsmanship. The patterns are designed by native women from the southern part of Nigeria and hand woven by their men, creating huge income for the family.
Ankara: Popularly known as african prints. Your chosen Ankara is made out of 100% cotton in Nigeria, Ghana, Cote de voir. Vibrant african patterns are carefully designed with wax printing/block print technique.
Handmade Batik fabric: Adire, popularly known as African batik. Your chosen Adire is made out of 100% cotton shirt material. Hand dyed by local batik makers in Nigeria using old techniques such as wax resistance dying, passed down from generations to generations.
Leather: Jacroki, Italian engineered innovation of almost 100% vegetable origin leather. This paper-like leather is manufactured in Italy and the cellulose is taken from environmentally friendly certified forest and legal plantations.
Plain canvas: Known as Chinos fabric in Nigeria. This fabric is purchased from the local market. Based on our research, the fabric is imported from Korea to Nigeria, as the nigerian textile industry does not have the technology to produce this type of fabric.
Bag Lining: Made out of plane cotton purchased from the local markers eastern Nigeria.
Tailor profiles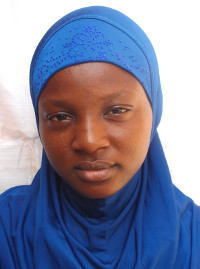 Nickname and age
Omo B, 23
Hobbies
Reading, calculating numbers
Favorite food
Pounded yam & egos soup
Favorite quotes
continue to struggle until your aim is being achieved
Favorite sentence
Education is the best legacy
Favorite book
New school physics
Your hero
Professor Wole Soyinka
Country you would like to visit
Canada/Dubai
What do you do on Holiday
Relaxing, Doing some house chores
Favorite Sport
Table Tennis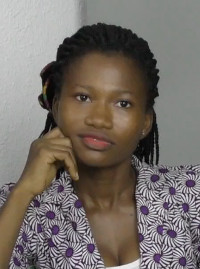 Nickname and age
Harboh, 20
Hobbies
Singing and Reading
Favorite food
Yam and Egg
Favorite quotes
Arise shine,for your light has come and the Glory of the Lord has rises upon me.
Favorite sentence
Life is not a spectacle or a feast, it is a predicament
Favorite book
Bible
Your hero
My Mother
Country you would like to visit
India
What do you do on Holiday
Sewing and Resting
Favorite Sport
Jogging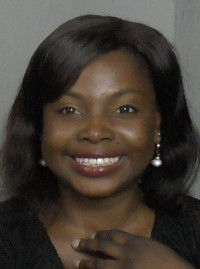 Nickname and age
Femi, 22
Hobbies
Singing, learn new things, Cooking
Favorite food
Rice and Fish Stew
Favorite quotes
The Best preparation for tomorrow is doing your Best today!
Favorite sentence
I believe in the beauty of my dreams
Favorite book
Harlequin Romance Books
Your hero
Joana Adesuwa Reiterer
Country you would like to visit
Austria and France
What do you do on Holiday
Outing, Sewing, Resting and Cooking
Favorite Sport
Basket Ball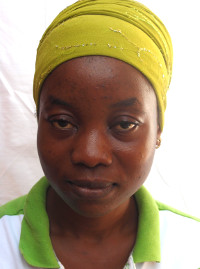 Nickname and age
Lady T, 25
Favorite outfit
Jean skirt and Top
Favorite food
Biscuit
Favorite quotes
Hard working leads to success
Favorite sentence
\"E go better\" (meaning - it will be better).
Favorite book
Holy Quran
Your hero
My Sister
Country you would like to visit
Mecca, Australia
What do you do on Holiday
Sewing
Favorite Sport
Running