Very Limited pieces – 1 pieces for each size and for each design.
Available in sizes S (UK/EU 8/36 – 10/38), M (UK/EU 12/40 – 14/42), S (UK/EU 16/44 – 18/46)
Every order you make helps us offer training to Nigerian tailors. Read more beneath!
This product is available now and will be shipped immediately to you.
Handmade, slow fashion.
African inspired, designed by me.
Batik handed fabric.
100% cotton.
Wear all year round.
Machine washable, normal.
Sewn in Lagos, Nigeria at Joadre production.
Share to help others!
Description
A letter from my heart.
Hello!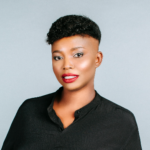 I am excited that you stoped by here. You are viewing my very special design – the African inspired Jacket. I created this jacket because I always wanted something beautiful, that can wear quickly on top of anything "not fancy" I have on. As a mother of two amazing kids and an entrepreneur, I am always on the move, but I hate to compromise on  being fashionable.
Also, I started my business to empower women in Africa. So this jacket and every other fashion product on my platform is all handmade, made with love by one or more of my network fo tailors in Nigeria. I offer training online and life workshop when I am in Nigeria to tailors so that they can build the businesses and have a good live. If they have a great life, they will not become victims of human trafficking. That is the mission!
My goal is to give them a great income. Every tailor gets a minimum of 25 Euros net from each jacket (25,-€ is approximately 10000 Nigerian tiara which is more than 50% of the monthly minimum wage). The rest funds goes into logistics, hand designed crafted quality fabrics. The profits from this jacket is used to build my training program for the tailors and for more African entrepreneur. I do not invest much into marketing, as you can see, I am my own model. I want to invest as much as possible into the lives of the amazing producers. So be sure to buy one of my jackets and join my community on Instagram.  Thank you for reading my note and have a wonderful day!
Cheers,
Joana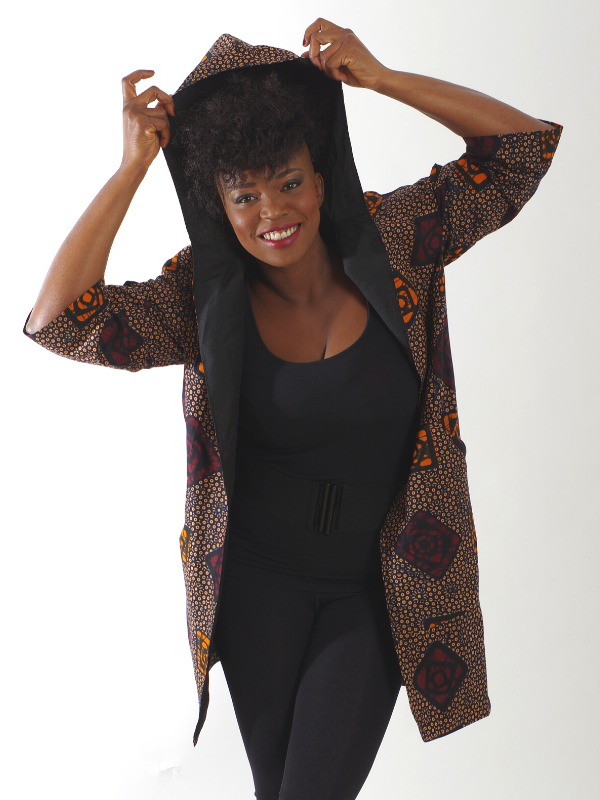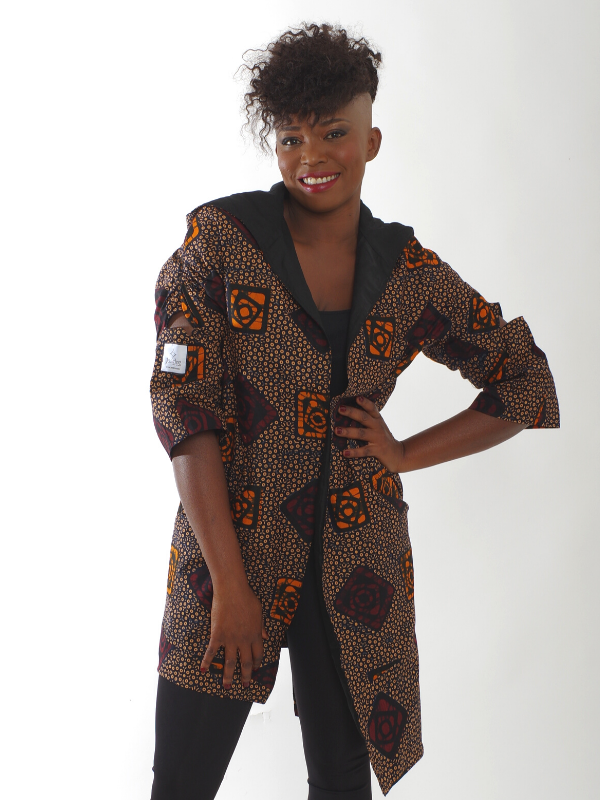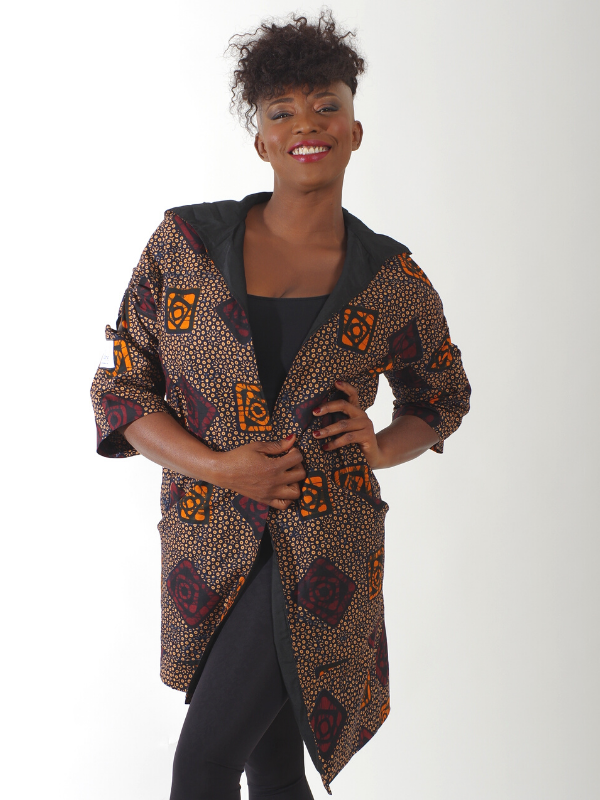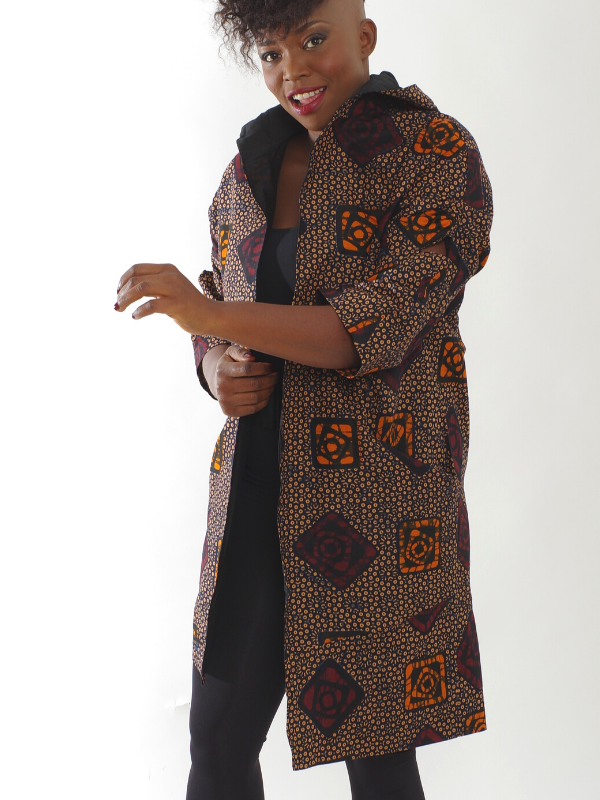 Additional information
| | |
| --- | --- |
| Jacket size | Small (UK/EUR 8/36 – UK/EUR 10/38), Medium (UK/EUR 12/40 – UK/EUR 14/42), Large (UK/EUR 16/44 – UK/EUR 18/46) |