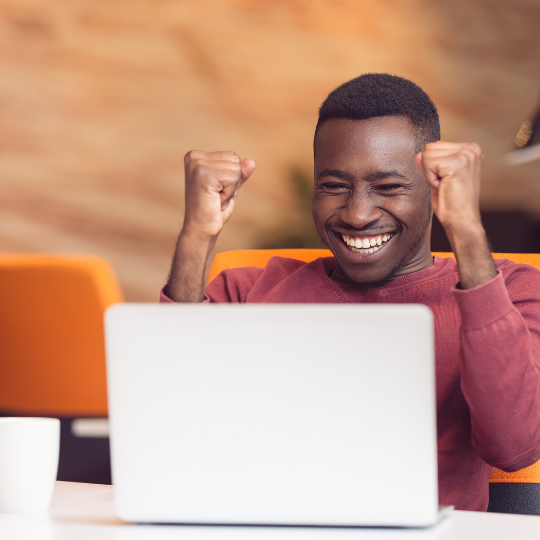 Whenever you ask an entrepreneur what the problem is, the first track they play for you is 'no money'. Is there truly no money or it's just something we are used to saying? Well, if it's in Nigeria, there are truly no enough sources to secure small business grants. The few that are available are usually always competitive, which therefore require the applicants' unique business idea and positioning. 
Many people are not aware about the available grants for small businesses. So we are dedicating a blog series to show you the different funding opportunities such as diverse small business grants. But in all of this, oftentimes, I have heard entrepreneurs mistaking loans as grants and grants as loans. Before we go-ahead, let us to clear the difference between grant and loan. 
What is a Loan?
A loan is financial capital i.e money borrowed from a financial institution. A loan must be repaid by the business owner, after a specific period of time, with a certain amount as interest. The giver in this case is known as the lender, while the recipient is known as a borrower. Subscribe to our newsletter for more free business education and access information to small business grants and loans.
What is a Grant?
A grant is that money/fund given to you by the grant giver. The grant giver could be a foundation, the government, business, a company or any other individual. The term"given to you" refers to you either as an individual or a legal person. A Legal person as an organisation such as your business, your NGO, your company and such. Some call it a subsidy. It is awarded to you with no direct expectations of repayment or interest rollover. In simple words, you do not pay back if all circumstances are met. It is not a gift! And there have been many dubious grant receivers who actually take the money and do not deliver. A grant is always coupled with terms to deliver certain results. 
Small business grants are often given for a particular purpose, which could be to cushion the effect of unemployment or encourage innovation, production, and industrialization. Grants are often designed to serve a social purpose to a community. However, the culture of receiving grants can also have a negative impact on the same community it is meant to serve, especially when the entrepreneurial drive solely depends on grant and not on innovation. 
Ignite innovation with small business grants
Grants are very effective for projects that need very intensive building up, projects with very strong humanitarian aspects, projects where the intended customers might not afford the solution immediately or to the full price. But also grants are given to ignite creativity and provide productive resources for innovative development.
It is true that without adequate finance, a business is unlikely to reach its full potential and may as well continue to struggle. Despite the fact that we have more financial institutions willing to offer SMEs loans with exorbitant interest rates most times, we still have government and private individuals willing to help SMEs with an 'angelic money'. We have put together 3 small business grants you can access as an entrepreneur.
4SMEs Grant You Can Get As An Entrepreneur
Diamond Bank BET Programme
Tony Elumelu Entrepreneurship Programme (TEEP)
Bank of Industry Grant 
Diamond Bank BET Programme
Duration: Annually
Amount: 3 million naira
Available: 3
Giver: private financial institution – Bank.
Stage/tape: Seed capital
This is a small business grant initiative aimed at empowering 3 entrepreneurs with a grant of N3,000,000, as a seed capital to support their business. Seed capital means the starting money you will require to begin your idea, just like a seed you plan that later grows into a tree. The Diamond Bank BET programme is suitable as a small business grant also because of the incentives integrated. Amongst all applicants, 50 entrepreneurs are selected in the first stage and then trained for 6 months. This is gold! The training you might receive, also opens possibilities and network to you. After the 6 months business straining, 5 finalists are shortlisted. The subsequent edition of the programme has been streamlined to 3key sectors; Education, Healthcare, and Agriculture.
Tony Elumelu Entrepreneurship Programme (TEEP), small business grant
Duration: Annually
Amount: 3 million naira
Available: 3
Giver: private individual.
Criteria: 18years and above, citizen of  an African country, business must be profit oriented and based in Africa as well as between 0-3years old.
Tony Elumelu, is a business man with an interest in empowering African entrepreneurs. The Tony Elumelu Entrepreneurship Foundation started in 2015 and aims to create at least a million job opportunities within 10 years. 1000 entrepreneurs from numerous applicants are usually selected after careful review by business experts in the industry. Please note that this grant is highly competitive, you should ensure that you answer all questions truthfully  and completely.
Bank of Industry small business grant
Duration: Annually
Available:  2 grant schemes
Giver: Public institution – government.
Bank of Industry is a public institution with the aim of empowering Nigerian entrepreneurs. They established a program called Youth Entrepreneurship Support (YES). The YES initiative was established to tackle the rate of unemployment in the country, equip young entrepreneurs with relevant skills needed to kick off a business of their own and therefore increase self employment.
To be eligible:
You must be a Nigerian citizen
Have a substantial business idea. This is actually very small business friendly as you must only have a substantial idea. Still not sure what idea and how to go about finding one? Check our FREE Master class for over 35 business ideas that could be used to apply for small business grants.
Must be between the ages of 18-35
Have a minimum education qualification of OND
All applications will be done online with you submitting relevant identification documents for verification.
The Bank of Industry also has a Graduate Entrepreneurship Fund (GEF) which is meant for serving members of the National Youth Service Corps (NYSC). Candidates are to submit their business ideas, which will then be reviewed by a team of professionals. Selected Corp Members, whose businesses are found marketable and bankable are trained for four weeks and then given between N500,000 and N2,000,000.
Now, let's face it! No matter what funding approach you will take, you need to have your business idea articulated or even better, written down somewhere. We really advise you to do this. Here is a simple structure that can help you craft out a good business ideas strategy or plan. Also here are other ways to fund your idea. We are going to stay relentless. We will keep releasing blogs and videos training that would help small businesses in Nigeria thrive. So stay connected wither on social media and you can join our SME community here.