Gold sparkling shoes and glittering sequence on black-brown golden kaftan outfit complements his gold framed dark shades, which he puts on indoors. Of course, a well-kept Afro look crowns his style. These are all part of Peter De Rock's signature look. Peter was eight years old when he lost his father and can hardly recall the legends of his music told by many. His father, Clement Uwaifo (Clemico), was said to be the first music icon in his family who nurtured late Sir Victor Uwaifo into music. Already at that young age of 8 years, Peter started with music and singing. 
Ebuka's Story is a true Nigerian story.
As he steps into the studio, a big smile decorates his face. One of his team members reminds him to continue smiling like a Millionaire. "Millionaire" is the name of one of his songs. This song tells the story of Ebuka. A story many Nigerians would like to be theirs. As we settle in for the session in a music production studio far down Lekki Axis in Lagos, Peter's team play "Millionaire" in the background. Peter is enticed and begins to recite the lyrics so distinctly that every word truly reflects Nigerian society. 
"Most people that sold pure water on the streets, God has lifted them to become millionaires o."

Peter De Rock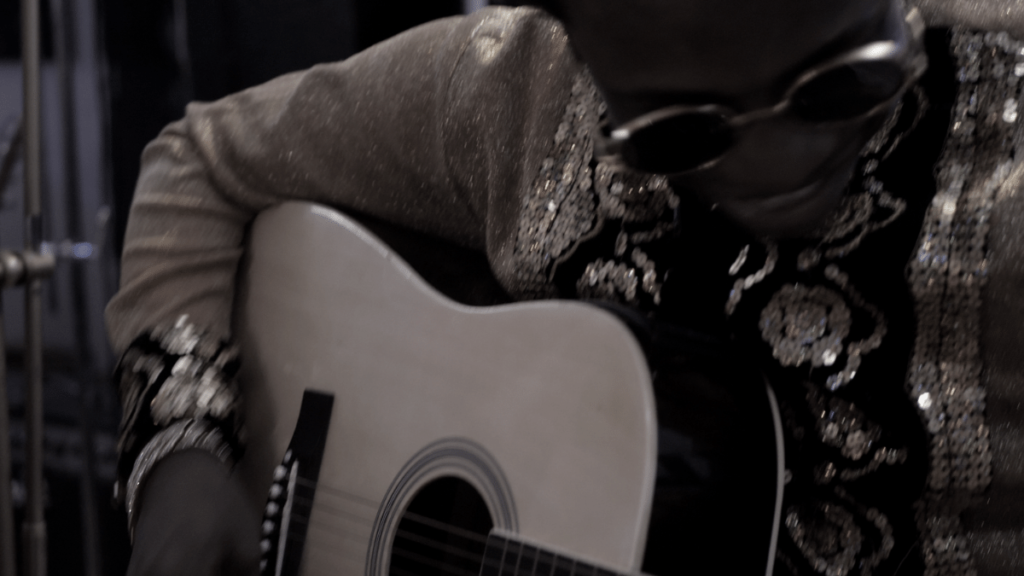 Do everything to make ends meet.
For many in Edo state, where Peter is from, the name Sir Victor Uwaifo rings a bell. Late Sir Victor Uwaifo was an Edo music legend and Peter De Rock's uncle. Peter spent the past years around his uncle after his father, Mr Clement, passed away. It might seem very optimistic to hear the story of his song's protagonist – Ebuka. Ebuka is a young man that wanted to study at the university but could not afford it. This story is one which thousands of Nigerians can relate to as it depicts their lives.
Ebuka finds ways to go to university and graduate but now has found no job awaiting him. About 90% of the youth in Nigeria are either under-employed or unemployed. Like Ebuka, many shove their university degrees under the rug to enter the hustling world. The song is about how many graduates struggle through mediocre jobs and multiple hustles to make ends meet. 
"Some did not give up on their hustling. Some did not even sleep at all. They were praying; baba bless me to become a millionaire o."

Peter De Rock
A music management staff hands Peter a red electric guitar. He continues to jive the song like he is on a mission to encourage every Nigerian that determination pays a lot. He sings the chorus aloud, reflecting the optimism and gratitude many Nigerians exhibits despite their circumstances. The music session ends, and his team set him up again for a short conversation with Joadre.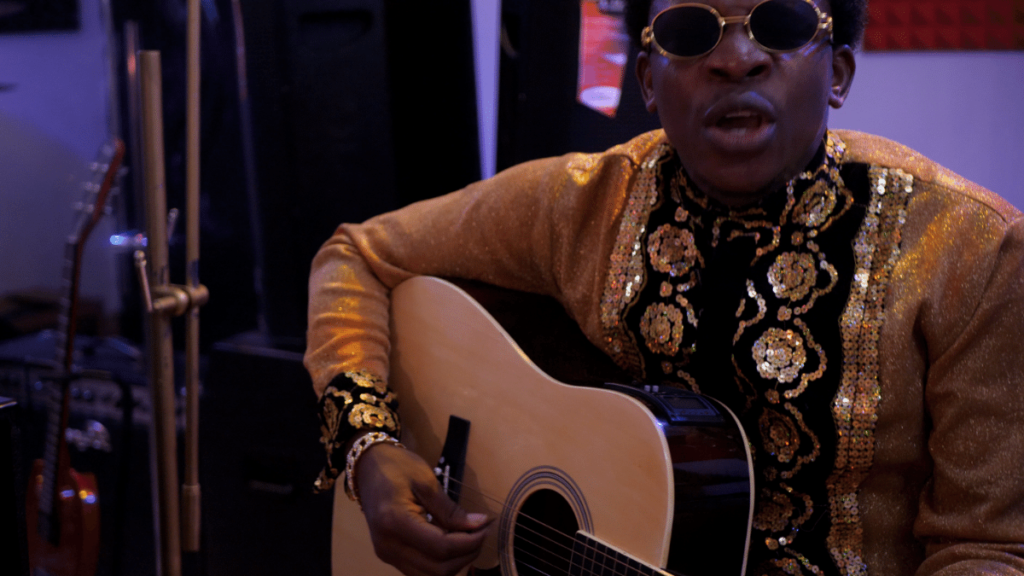 Do not discriminate yourself!
Joadre: Why the story of Ebuka?
Peter De Rock: Ebuka is a true life story that portrays the reality concerning the Nigerian youth. The story was composed by me. It is the life of many graduates in Nigeria.
Joadre: You transformed this true life story into a piece of music. Why?
Peter De Rock: I want to use it to encourage many youths. I want to tell them not to give up. They should not lose focus. Whether you graduate or not, you can be someone in life. Do not discriminate against yourself. When you are determined, you will surely get there. Find something to do, do not wait. Trust me; you will get here with determination. My aim with this music is to encourage Nigerian youths.
Joadre: Where can we hear your music?
Peter De Rock: My music is streaming on diverse platforms. I am so excited that this music is trending.
We gathered a few links for you to listen to Peters's music, "God has lifted me to become a millionaire."
Other links to find the music: https://g.co/kgs/NC4Esp
Amazon: https://www.amazon.com/Millionaire-Peter-Rock/dp/B098XYPRDC
Life Has Not Given Up On You
Peter grabbed his acoustic guitar and improvised some beautiful rhythms. His song "Millionaire" is featured as a soundtrack in a new 2022 documentary film – Voices Uprising coming up soon. We will keep you all updated. Remember to share this article with people whom you think need encouragement right now. 
"Never give up in life because life has not given up on you."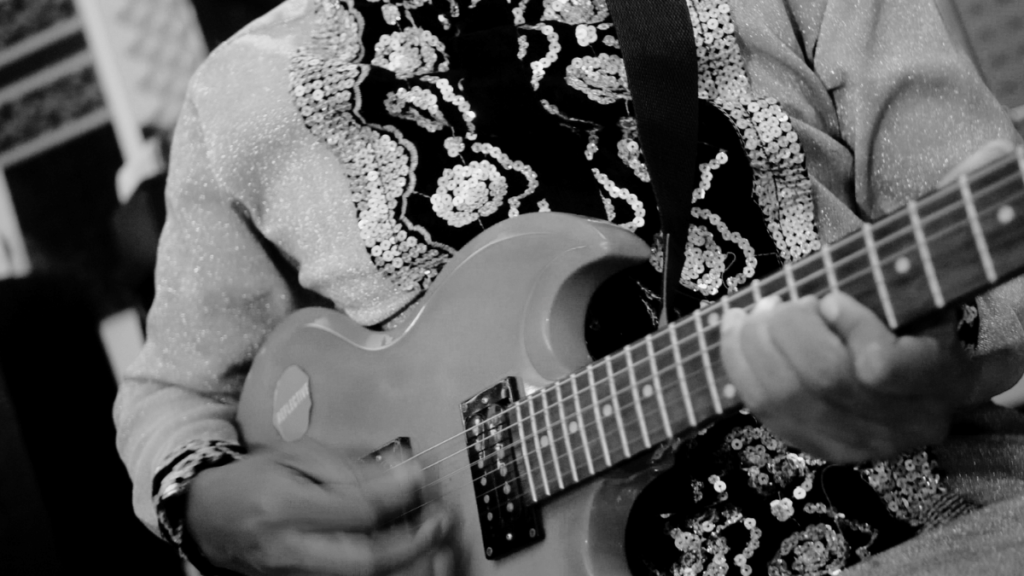 Get our app, stay in touch, and let us help you develop your Ideas.
We created our tailored all-in-one app as the one-stop platform for African Students and Savvy Entrepreneurs to innovate and own businesses. Get the app (Android version) here. For IOS and other non-Andriod users, get the web app; sign up for our newsletter here to know more and get email updates. If you need templates to develop your ideas, you can check our Joadre Tools. If you want to contact us, use our contact form or consult us through the app. 
Thank you for reading to the end.
Cheers
Joadre