Yoga is a mental, physical, and spiritual exercise that assists people in connecting with their inner selves. It can help people improve their physical and psychological health, well-being, and interpersonal interactions. In this exclusive interview, Winifred, the CEO of Ndulife Fitness and Yoga, headquartered in Lagos, shares her and her husband's passion. They are on a mission to assist individuals in identifying the best fitness practice to satisfy their fitness needs and goals. Winifred also talks about the benefits of Yoga, the journey to the establishment of Ndulife Fitness, its mission, and the services it provides.
Joadre: Thank you for having us. Could you introduce yourself to our readers?
Winifred: My name is Winifred Titilayo Wessels, a teacher with Ndulife Fitness. I started Ndulife with my husband, Johan Wessels. Looking towards helping others achieve their fitness goals with gentle and gradual movement.
Joadre: When did you start Ndulife?
Winifred: I started Ndulife in 2018. I only started that because I was looking for a physical fitness activity that wasn't so strenuous. I didn't want to lose weight and all that, and I saw that Yoga was the best fit for me because lifting my own body was enough for me to gain muscles rather than looking for ways to achieve this. I also learned to trust my body and not to push my body. I got hurt in the initial state. Every Yoga tutor will tell you, "don't push yourself beyond your limit", but I wanted to split immediately and back-bend. With that, I had a nerve pinch in my lower back. Now, I have learnt to take it easy with myself and understand when my body is telling me to stop and when my body is giving me the space to push.
"Yoga has made me realise that the human body is capable of a lot, our mind is capable of a lot, and we just need to be willing to harness it"
Joadre: Did you have a specific personal motivation to start Ndulife?
Winifred: One personal motivation that led me to start was the PCOS (Polycystic ovary syndrome), which I had. I have realised much while practising Yoga. It's taught me how resilient we can be and how much more we are capable of accomplishing. I never thought I could swim, but I started swimming at 34 years, just because I realised I became more flexible at thirty-four. I am not naturally flexible. I couldn't do all the things I could do now until I started Yoga. Yoga has made me realise that the human body is capable of a lot, our mind is capable of a lot, and we need to be willing to harness it.
Joadre: What's the inspiration behind the name, Ndulife?
Manage Stress With Ndulife Yoga & Fitness

Ndulife
Winifred: Ndu in Igbo means life, and the way the Igbo translate it is that it's the conscious state of living. By that, they mean you are consciously taking care of yourself, eating right, and doing what is right. So, Ndu is not just life; it is the conscious activities you do, the places you go, the people you interact with, and the things you let into yourself that are the conscious state of living. It is to live a reasonably efficient life, not alive and dead. In short, there are many people alive but just existing. Ndu is not existing; Ndu is conscious living.
Joadre: How can someone, usually in front of a computer screen, such as an entrepreneur, do these things? Is there a basic yoga program you can recommend at work to improve cognitive abilities and motivation?
Winifred: As we know, having an office job could be a bit sedimentary. Before you know what's happening, our body is used to sitting in a particular position. The great thing about Yoga is that there is a movement for every point in your life, even when sitting at your desk. Let's say you are beginning to have shoulder and upper back pain.
You can do something as simple as interlacing your hand behind your head and just looking up to expand your chest. Then from looking up, you lean forward, roll your chest a little and your chin a little. Those little movements, even as simple as taking one hand and putting it on your neck and just taking that neck towards your shoulder and bending, take those hands down and repeat the same on the other side.
Alternatively, simple moves like rolling your shoulder backwards, moving it forward, and looking right and left to ensure your neck is aligned correctly. All of those little movements help. You don't need to have a big mat, while on your desk at work you can do what you want to do in 3 minutes.
Take the Ndulife Yoga course for entrepreneurs in our app.
"The great thing about yoga is that there is a movement for every point in your life…."
Joadre: How long and consistent does one need to train to gain strength, stability and flexibility?
Winifred: I know that we are all busy. Life is happening, we all have families to take care of or work to do, but the good thing with Yoga is that just 5 minutes every day takes you to a level you can't imagine. Nonetheless, you have to be purposeful about your training. It could be that you want to work on your core today, and the next day you want to work on your legs. You need 5 minutes every day. With time, you increase it to ten to twenty; if you can't do it every day, you can do it at least three times a week. But Yoga is about consistency. If not, you will not build muscle memory. Your muscle will naturally make a memory when it's doing the same thing repeatedly.
Joadre: What's your vision for Ndulife?
Winifred: Our vision is to expand beyond physical fitness to self-care because I also have another problem which I didn't mention. It is that I was allergic to water, I don't know if I was allergic to water (laughs), but every time I shower, I would itch for hours. Then, I learned to use organic products. I take a deep bath at least once a week because our community is dirty. Now, I notice that when I take a shower, it's not as itchy as before. We want Ndulife to expand beyond physical fitness to wellness and healthcare. We also want to help people achieve that fitness level growth. If you've noticed, some people come outside and say, lift tires, lift this and that. But for someone having hormonal imbalance (PCOS) as I do or other issues, there are different fitness structures for each problem, and that's what Ndulife wants to offer. We want to learn about this individual problem, understand your body's anatomy and hormones, and recommend a fitness program that will be well-suited for you.
Joadre: What are your thoughts on the widespread stereotype that Yoga is just for women and that guys don't need it?
Winifred: It's funny to me that people will think Yoga is for women. Yoga requires an incredible amount of strength for so many of the poses. You'd see that even men that practise Yoga when they go to the gym, other men look at them in amazement because they can't believe how they can move their bodies. You have Yoga that will teach you how to go down and lift yourself in incredible ways. Yoga is not for women only. That's a misconception! A guy should mix his workout routine with fitness, flexibility, strength and balance. For some things, just working out in the gym cannot help you; that's where Yoga comes in.
Joadre: Yoga is an exercise that stems from a deeper understanding of your body and links you to your spirituality. Does your program extend to the inner workings of the body?
Winifred: Yoga is both spiritual and physical. However, I understand that, being a Nigerian and living in Nigeria, most people wouldn't want to dabble in what they can't understand. That's why when you are in my class, Ndulife fitness, I only teach things like breath therapy, things you can feel just by sitting down. I am not taking you beyond the physical point. Not something like, Ohh, let's meditate and be in a different zone, no. Just by breathing and focusing on yourself, that's enough spirituality that you need. Think about your problem when you take air in and exhale those problems out – that is already spiritual. It's more about your breath, how you become aware of your issues with an inhale and exhale them out.
Joadre: Do you have a class plan/schedule?
Winifred: We have classes that I offer on Wednesdays and Sundays at 3/5 Modupe Alakija Crescent (Ikoyi Crescent), Lagos, Nigeria and Lagos Continental Hotel, Victoria Island, Lagos, Nigeria. For those who don't have the time on Wednesdays for physical classes, I encourage them to join online. You can get all the information you need if you click the link on my Instagram bio. You can join us either physically or online.
For an update on specific live classes, do follow Ndulife on Instagram.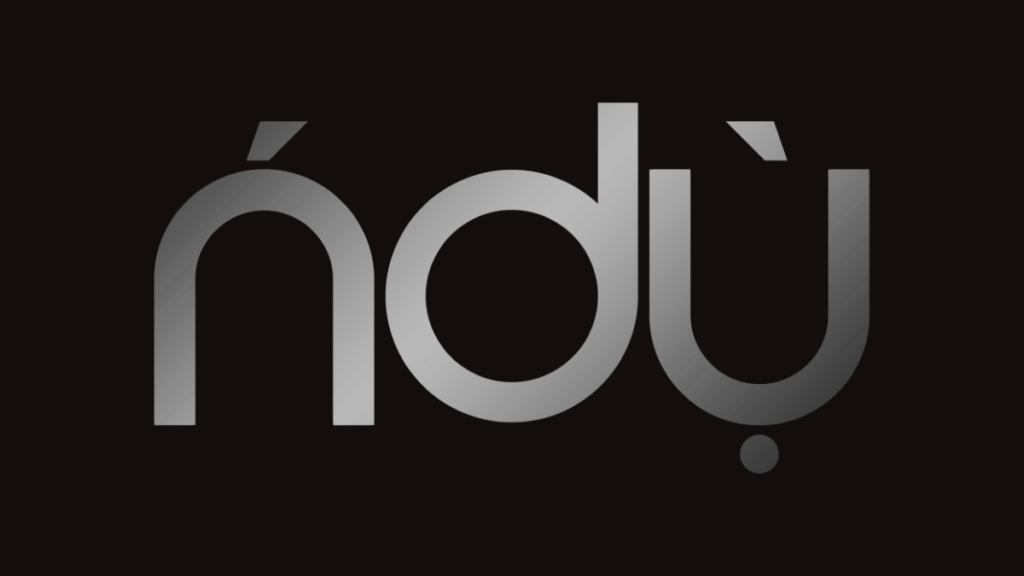 Connect with us, and get our app.
We created our one-stop digital incubator app to bridge knowledge and service discrepancies for African students and Savvy entrepreneurs looking to start a business. Get the app (Android version) here. For IOS users, a web app is available here at https://tribe.joadre.com. Sign up for our newsletter here to get consistent resources via email. If you want to contact us, use our contact form or consult us through the app.
Thank you for reading to the end.
Cheers