Hello there! Welcome to our article on the JoadreTRIBE. JoadreTRIBE is a dynamic platform designed to assist students and savvy entrepreneurs in finding and developing a lucrative business idea. Our platform is a web app you can get on your smartphone. Works best with smartphones! We offer various resource tools tailored to inspire creativity and entrepreneurship. To become a member of the JoadreTRIBE is a game-changer, and here is why:
1. **Idea Generation:** We consistently publish new business ideas based on sustainability, localization efficiency and global trends forecast.
2. **Resource Repository:** Our app offers an extensive repository of resources, including training videos, tools and templates, that guide you through turning your ideas into viable businesses.
3. **Real-World Readiness:** Using JoadreTRIBE, you gain practical knowledge that prepares you for the challenges of the real business world, increasing your entrepreneurial success.
Do not miss out on these great app features to help you find a lucrative business idea: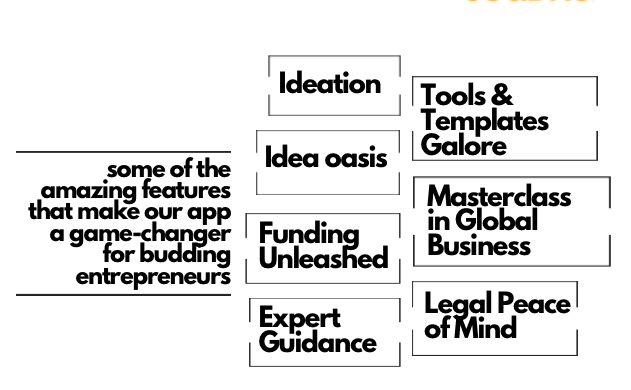 Ideation: Finding the right business idea can be daunting, but with JoadreTRIBE, we've got you covered. Our app is packed with valuable content for discovering unique business ideas that resonate with your passions and skills. We have a consistently updated idea library!
Idea Oasis: Stuck in the idea phase? We've got your back! joadreTRIBE is your brainstorming buddy, offering endless inspiration to find the perfect business idea tailored to your passions and skills. Check out the Idea Hub > https://tribe.joadre.com/services/ideas
Tools and Templates Galore: Building your dream business is a breeze with our extensive library of tools and templates. From business plans to marketing strategies, we've got the blueprint for your success.
Expert Guidance: Our business consultants are at your service when you need that extra push. Get personalized advice to tackle challenges head-on and achieve your goals. Access a treasure trove of resources, guides, and expert advice to kickstart your entrepreneurial journey confidently.
Funding Unleashed: Need capital to turn your vision into reality? Discover funding opportunities and learn the art of securing investments through our app. Check out our funding list, which we update regularly, but its only accessible to Tribe Citizens > https://tribe.joadre.com/services/funding
Masterclass in Global Business: Ready to take your business global? Our tutorial library is your go-to resource for learning the ropes of international entrepreneurship.
Legal Peace of Mind: Legal questions bogging you down? Find answers in seconds with our comprehensive FAQ section, ensuring you're always on the right side of the law. Find out more > https://tribe.joadre.com/services/faqLegal
Our strength is our technological flexibility to customize our app features to further help you explore your interests, skills, and passions, leading to the discovery of unique business concepts. We are excited about JoadreTRIBE and hope you will be, too. Get on board and find a lucrative business idea > https://tribe.joadre.com
Connect with us, and get our app.
We hope you got value out of this article. Let us know how we can support you and share your results with the TRIBE. Follow us on our socials – Instagram, Facebook, TikTok, Linkedin, Twitter and YouTube. It is time to own your life. We created our Tribe platform to empower African students and Savvy entrepreneurs looking to start a business. Get the TRIBE app (Android version) here. For IOS users, or if you simply want the web app, get it here at https://tribe.joadre.com. Sign up for our newsletter here for our monthly mail. If you wish to contact us, use our contact form or the contact menu in the TRIBE app.
Thank you for reading to the end.
Cheers
Joadre